cooperative employees commission
SECRETARY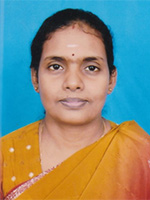 Mrs. T.Uma
Secretary
Telephone: 021 221 7930
Fax: 021 222 0657
Mobile: 0776 945 059
Email: pcec.np@gmail.com
Vision:
An efficient, effective and contended workforce at co-operative societies in the Northern Province.
Mission:
Enabling the co-operative societies to recruit the best possible and qualified co-operative employees and providing them with suitable conditions of service and salary structure in order to ensure good employer-employee relationship and maximization of productivity in the Northern Province.
Functions:
Determine all matters relating to methods of recruitment and conditions of employment of employees of co-operative societies and the principles to be followed by such societies in making appointments and in effecting promotions from one post in a co-operative society to another post in the same society. 

Determine the qualifications necessary for appointment to any such post, to fix the scales of salaries to be attaches to such post or posts in any class or grade, to revise or adjust such scales of salaries from time to time in consultation with the commissioner and to establish such consultive machinery as the Commission may deem necessary in determining the remuneration and conditions of employment of co-operative employees.

Call upon any co-operative society to maintain the prescribed records relating to employees of that society.

Create a cordial relationship between the employees of society and management of that society by being a connecting link between them.  

Nominate a panel of officers to make inquiries as and when necessary on appeals those are referred by the commission to the panel and furnish reports to the commission. 

Expedite disciplinary inquiries against co-operative employees at the shortest possible time by having a panel of independent Inquiry Officers at the regional level. 

Determine general principles in accordance with which gratuity or other benefits may be granted to employees on their retirement from service. 

Require any co-operative society to carry out instructions, including instructions relating to reinstatement as may be given by the commission in regard to any employee of society where the conduct of employee has been the subject of an inquiry and the employee had appealed to the commission against the decision of the society. 

Exercise powers in relation to co-operative societies and their employees as may be vested in the commission by act No 12 of 1972 and regulations framed under Sec 32(1) of the said Act.
Postal Address: No.48, Forest Office Lane, Chundukuli, Jaffna

General Telephone: 021 222 0657
Fax No. : 021 222 0657
E-mail: pcec.np@gmail.com, npcec@sltnet.lk
Designation

Name 

Telephone Number 

Email

Secretary
Mr.T.Uma
Direct:  021 221 7930
Fax: 021 222 0657
Mobile: 0776 945 059
pcec.np@gmail.com@gmail.com
Administrative Officer
Mrs.Sumathy Sivakumar
Direct:  021 221 5389
Fax: 021 222 0657
Mobile: 077 903 7132
 
Circulars of Co-operative Employees Commission